Casino All Breeds Bull & Female 24th Annual Sale
The Casino All Breeds Sale is held on the last Saturday of July each year and having withstood the test of time, this event has embedded itself as the region's major bull sale and is well recognised by all large and smaller scale graziers as a 'must attend' event.
This is an ALL BREED – MULTI VENDOR Sale that ensures a wide variety of Breeds and Genetics are on offer to meet the needs of the regions and beyond cattle breeders. It hasn't been uncommon to see up to 14 Breeds on offer in the one sale, with entries regularly exceeding 150+ Bulls & Females, so be assured there are a large number of high quality cattle on offer. This sale will be at the Casino saleyards in July 2021.
All Breed multi-vendor yearly sale at Northern Rivers Livestock Exchange (NRLX) [Casino Saleyards].
News from the Casino All Breeds Sale 2021
Top price bull Casino All Breeds Sale 2021 with vendors –
Nick and Blair Franklin.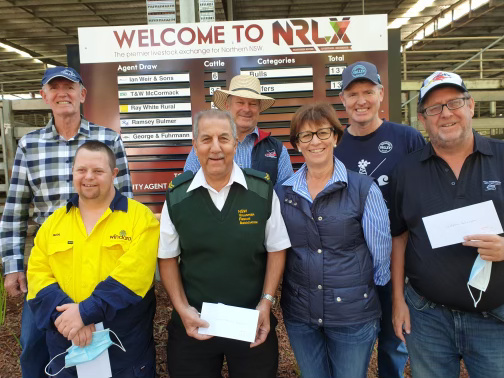 Casino All Breeds give donations to three local charities –
Windara Casino, Casino Rescue Squad and Westpac helicopter.
More top prices from the 2021 Sale – [also Lot 94 BENTLEY DOWNS Q7E $14,000 Charolais – no photo]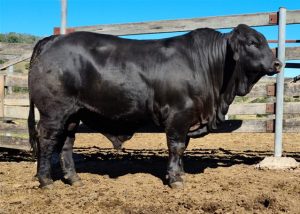 Lot 34 MILTOPP 76 sold $16000 Brangus Bull
Lot 92 PALM VIEW DOUNTOWN Q1 (P) (AI) sold $14,000 Charolais
Lot 79 BRISBANE VALLEY Q94 sold $13,000 Simmental
Lot 81 JARRAVALE QUANTUM (P) (AI) sold $13,999 Simmental
Lot 55 BELLA VALLEY QUENTIN Q1 sold $12,000 Limousin
The Casino All Breeds Bull and Female Sale usually attracts more than 500 people – we follow COVID-19 restriction guidelines for your safety.
Top sales from Casino All Breeds bull & Female Sale 2021
Lot 2 – $5000 Simbrah Bull
Lot 24 – $10000 Brahman Bull
Lot 34 – $16000 Brangus Bull
Lot 46 – $7000 Santa Bull
Lot 55 – $12000 Limousin Bull
Lot 79 & Lot 81 – $13000 Simmental Bulls
Lot 92 & Lot 94 – $14000 Charolais Bulls
Lot 108 – $9000 Poll Hereford Bull
Lot 143 – $20000 Angus Bull ( top Price)
Lot 144 – $8000 Red Angus Bull
Lot 148 & 149 – $8000 Speckle Park Bulls
Lot 153 – $5500 Brangus Heifer
Lot 154 & 155 – $2000 Limousin Heifer
Lot 158 – $6500 Simmental Heifer
Lot 159 – $8000 Angus Heifer
Photo credit: The 22nd Casino All Breeds Bull & Female Sale at the Northern Rivers Livestock Exchange. ( ABC Rural: Kim Honan )